Tap material classification
The faucets commonly used in the market today are made of brass, stainless steel, plastic, zinc alloy faucets and the like.
Rajeyn's sensor faucets materials include brass, zinc alloy and stainless steel. Today we will introduce stainless steel material sensor faucet RJY-11-S201D. Entering the 21st century, health and environmental protection have gradually become a new theme in modern life. Stainless steel is an internationally recognized healthy material that can be implanted into the human body. Therefore, kitchen and bathroom products made of stainless steel have become more and more popular.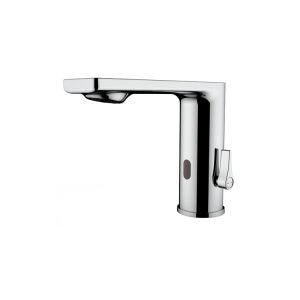 However, due to the high hardness and toughness of stainless steel, it is difficult to manufacture and process, which seriously affects the mass production of stainless steel faucets. Therefore, the price of real 304 stainless steel faucets is higher than that of copper. Stainless steel sensor faucets characteristics are health and environmental protection; all materials are made of high quality 304 stainless steel, no rust, no lead, the faucet itself will not cause secondary lead pollution to the water source, harming people's health, can create a healthy bathroom for us. Hygienic living water environment.
How to Use?
Automatic sensor (nearby the spout): When the user's hand is placed under the spout, water automatically flows. When the hand is removed, the water automatically stops. Wave-on sensor (at the left side): Hand wave one time, water automatically flows; and wave the sensor again, water automatically stops. The manual handle is to adjust water temperature and at the same time it's a standby manual handle to control water on/off just in case the sensor is not working.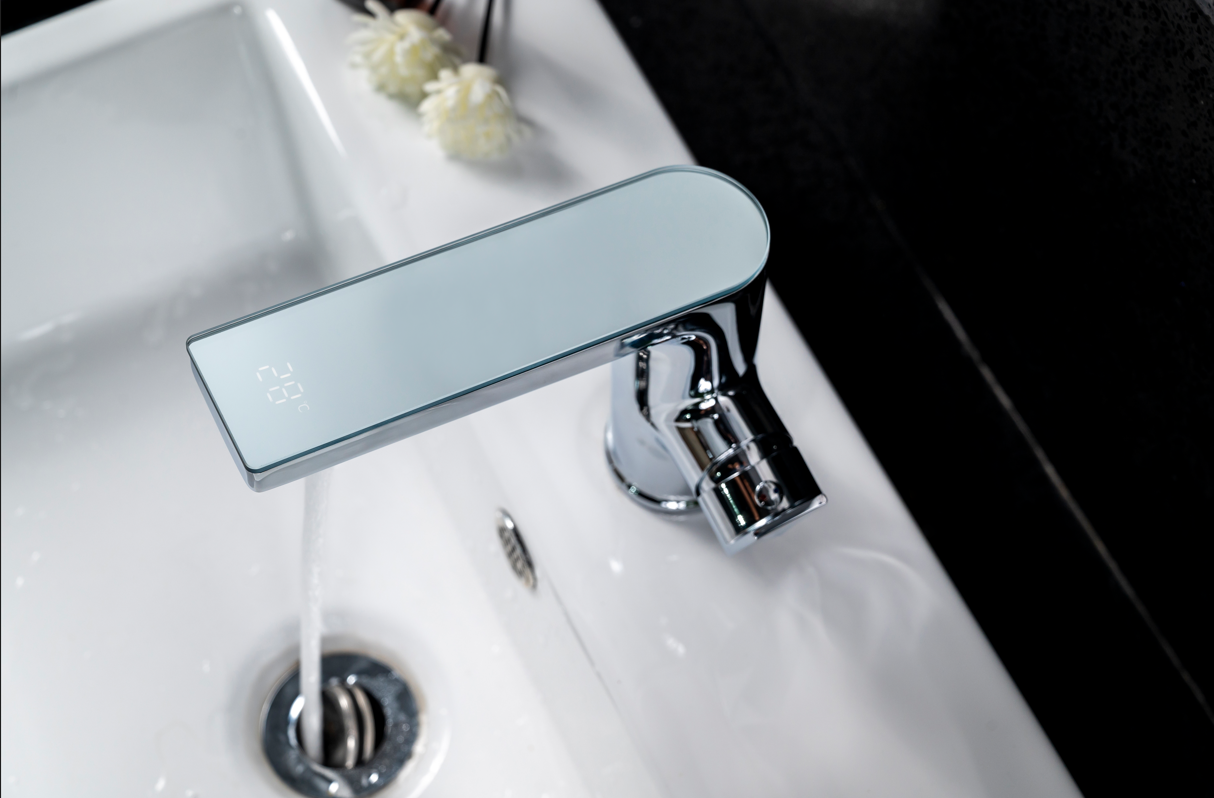 ● Patented astigmatism technology, effectively solves basin reflection problem. You may notice that when the sensor nearby the spout, the sensor will easily detect the basin stainless steel part and automatically flows. Because the sensor range will be automatically lengthed if detects to shining surface. But with Rajeyn's astigmatism technology, the sensor range will not be lengthed but shortened to avoid such problem.
● Built-in solenoid valve, adjustable water temperature. This touchfree faucet is all-in-one type. The solenoid valve and sensors are fixed to the faucet body. There's only battery pack connecting outside. It's quite convenient to maintain.
For more information just feel free to contact JO Huang at sj.peng@rajeyn.com.