Rajeyn, a leading name in sensor faucet technology, is proud to unveil its latest breakthrough – the new and improved sensor faucet that combines cutting-edge features with an affordable price tag, making it the perfect addition to any modern home or commercial space.
1. Dual Sensors for Unmatched Convenience: Designed with user comfort in mind, Rajeyn's sensor faucet comes equipped with two sensors, elevating your water experience to a new level of convenience. The first sensor, strategically placed at the faucet spout, delivers instant water flow, ideal for quick handwashing or filling up a glass in a snap. The second sensor, thoughtfully located on the side of the faucet, provides continuous water flow, allowing you to tackle kitchen tasks effortlessly while keeping your hands free.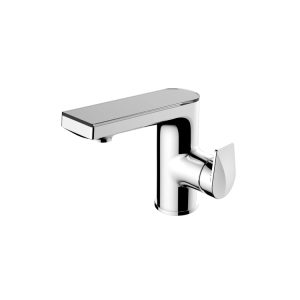 2. Temperature Display and Effortless Control: Bid farewell to water temperature guessing games! Rajeyn's sensor faucet features an intelligent temperature display that illuminates as soon as water starts flowing. With the easy-to-use handle located on the side of the faucet, you have precise control over the water's warmth, ensuring a comfortable and enjoyable experience every time.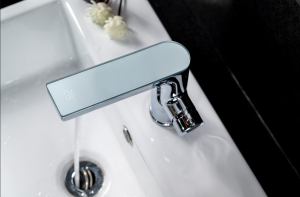 3. Stylish Design with Durable Tempered Glass: Rajeyn's commitment to both form and function shines through in this faucet's design. The top surface is crafted from tough tempered glass, adding a touch of elegance to your kitchen or bathroom. Beyond its stylish appearance, the glass surface is easy to clean, guaranteeing a lasting sparkle that enhances the overall aesthetics of your space.
4. Health-Conscious Engineering: Your health is of utmost importance, and Rajeyn understands that. The faucet is engineered to keep water away from the faucet body, preventing any chance of contamination. With Rajeyn's sensor faucet, you can have peace of mind knowing that the water you use is clean, safe, and healthy.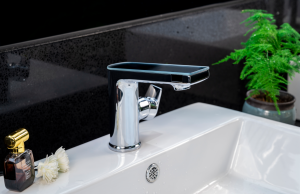 5. Affordable Water Efficiency: In addition to its advanced features, Rajeyn's new structure design ensures optimal water usage, making it a cost-effective choice that helps you save on utility bills. Embrace eco-friendly practices without compromising on the faucet's performance.
For more details, just be free to contact us. You can also send email to sales3@rajeyn.com