What is sensor flush?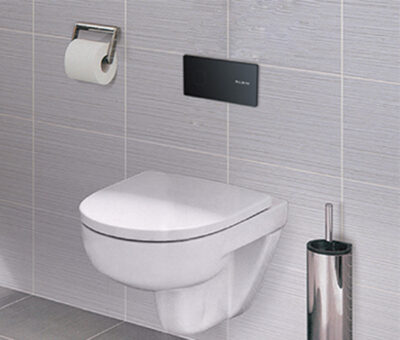 It is a smart infrared sensor flush system that automatically flushes water without any physical contact after use. It is usually used for the toilet or squatting pan or urinal in the bathroom, mounted above the tank or on the wall, senses movement, and automatically flushes once the toilet is used. Auto flush is an especially useful feature for public bathrooms as they require less maintenance than standard units. With the development of infrared technology, automatic bathroom features are becoming commonplace in more-developed countries.
Benefits of Touchless Technology
Using a touchless toilet flush has many main benefits. You don't have to touch the surface to flush it. Toilets are breeding grounds for bacteria and germs, touchless technology provides you with a safe environment. Touchless technology eliminates the need to touch the toilet to flush, reducing your exposure to germs, which is convenient and beneficial for everyone.
How does an automatic flush valve work?
The sensor detects when the user reflects the infrared beam. When a person has just walked over a sink or toilet, the infrared sensor sets the rules to reduce the chance of mis-action leading to open water. When necessary, the motion sensor detects the user and sends a signal to activate the valve for work and flush water after usage.

Does auto flush need electricity?
Auto flushers need electricity for sure. Both the sensor and solenoid valve works need electricity power. Normally DC: 2xAA alkaline 3V batteries or 4xAA alkaline 6V batteries; or AC110-220 power adapter. Without electricity, they won't work.