Kitchen and bathroom faucets faucets are often now considered as the ornamentation of a kitchen or bathroom. Modern faucets have both the apperance and function that add the design appeal to a house. No matter the faucet is touchless sensor, touch sensor, or manually operated, updating the plumbing fixtures will improve the overall aesthetic feeling of home.
Touchless sensor (Hands Free):
Updating from a manual operated faucet to a touchless one is a considerable investment. However, not only are you investing in a modern style, you're also getting a faucet with impression and convenience with new function features. Sensor faucets are environmentally friendly too. The sensors ensure that water only flows if motion or presence is detected and it will stop water if water flows continuous for long. These features save much water over the years. Another great aspect of sensor faucet is the convenience as it makes busy cooks in the kitchen more comfortable. A motion sensor faucet is also a great solution for someone who often cooks and cleans in the kitchen. Sensor faucets create a mess-free way to get water and clean dishes because it takes away the task of turning on and off the water with dirty hands.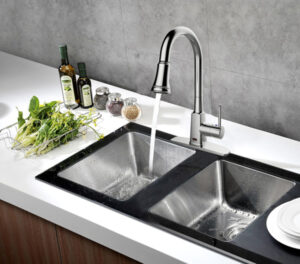 Manually operated:
Manual faucets may seem old-fashioned compared to the sensor faucets. However, updated manually operated faucets have their own innovation way. These faucets can a modern design. A simple or unique design has the ability to change the style of a bathroom. Together with the design of a modern sink and faucet pair that adds extra atmosphere to a bathroom.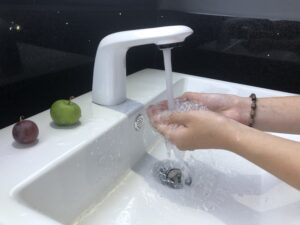 If you're planning to update your faucets, just choose a design that represents your style. It is also important that some surface finishes are easier to maintain and have a longer lifespan compared to other finishes. Brushed nickel and chroming are of the most popular finishes. Installing a new faucet to your kitchen or bathroom will improve the style of a house.
If you are wholesaler of sensor faucets or faucet factory plan to produce sensor faucets, just contact us. You can also contact at sales3@rajeyn.com, +86 17750312712 for a quick response.