At 10 am on July 15, 2022, the kick-off meeting of JOMOO – Rajeyn Quality Empowerment Project was successfully held in Fuzhou Rajeyn Electronic Sci-Tec., Ltd.
The leaders attending the meeting are: Mr. Wu Bingzhang, Director of Supply Chain Quality Department of Global User Quality Management Center of JOMOO Group; Mr.  Weng Shuhe, Director of Fangyuan Certification Group Co., Ltd. Fujian Branch and Mr. Peng Shijie, General Manager of Fuzhou Rajeyn Electronic Sci-Tec., Ltd.  The production department, engineering department, quality department, purchasing department and R&D department of Rajeyn company participated in the kick-off meeting.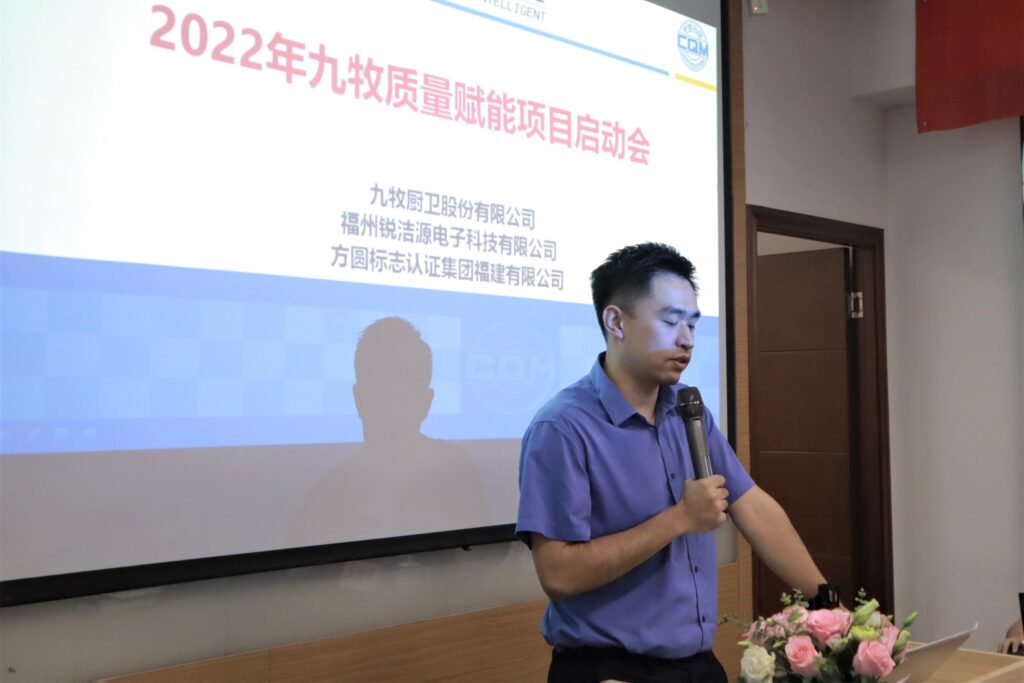 Firstly, Mr. Wu Bingzhang made the opening address. He introduced the background and significance of this kick-off meeting. At the same time, he hoped Rajeyn will improve comprehensive strength through this Quality Empowerment Project and work together with JOMOO to succeed. After that Mr. Weng Shuhe introduced their service content, how to carry out the project, work arrangements and promotion plan. At last, Mr. Peng Shijie required that all relative departments must attach great importance to this Quality Empowerment Project. Everybody must actively participate into this project and seize the opportunity to put into practice, sharing development results with JOMOO.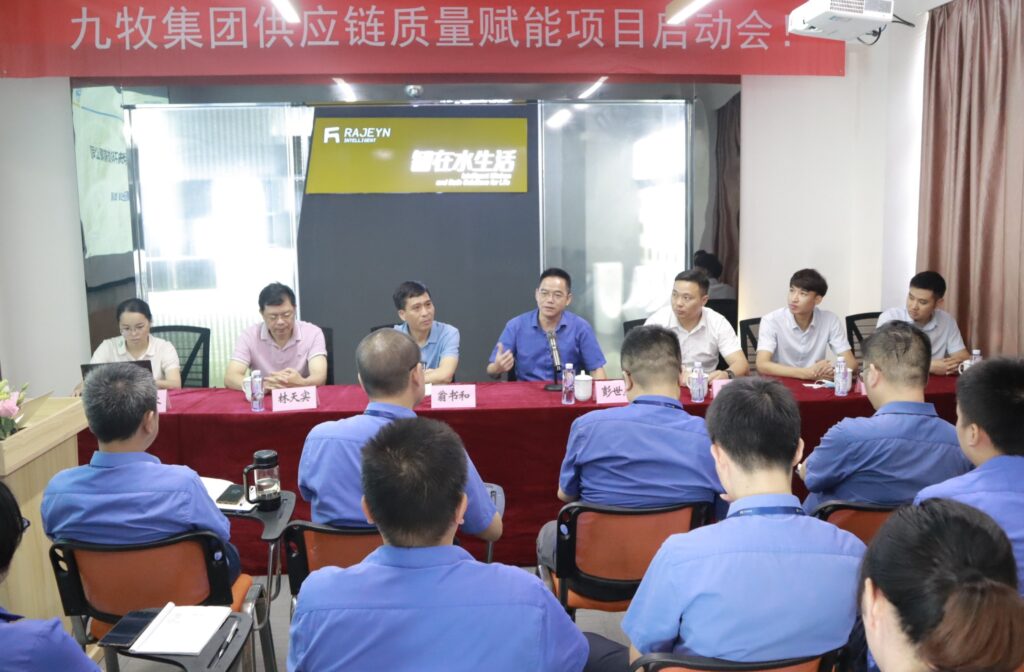 Director Wu and the entourages visited Rajeyn SMT (surface mounting technology) workshop, electronic production workshop and finished product assembly workshop. Wu carried on the on-the-spot investigation and communication for Rajeyn's intelligent factory construction and quality management improvement. They showed great interest in the SMT equipment and efficient solutions to solve problems, carry out in-depth communication.
After factory tour, Director Wu presented books to the participants and expected Rajeyn company to play a greater role in the empowerment project for another over 100 suppliers of JOMOO in the future.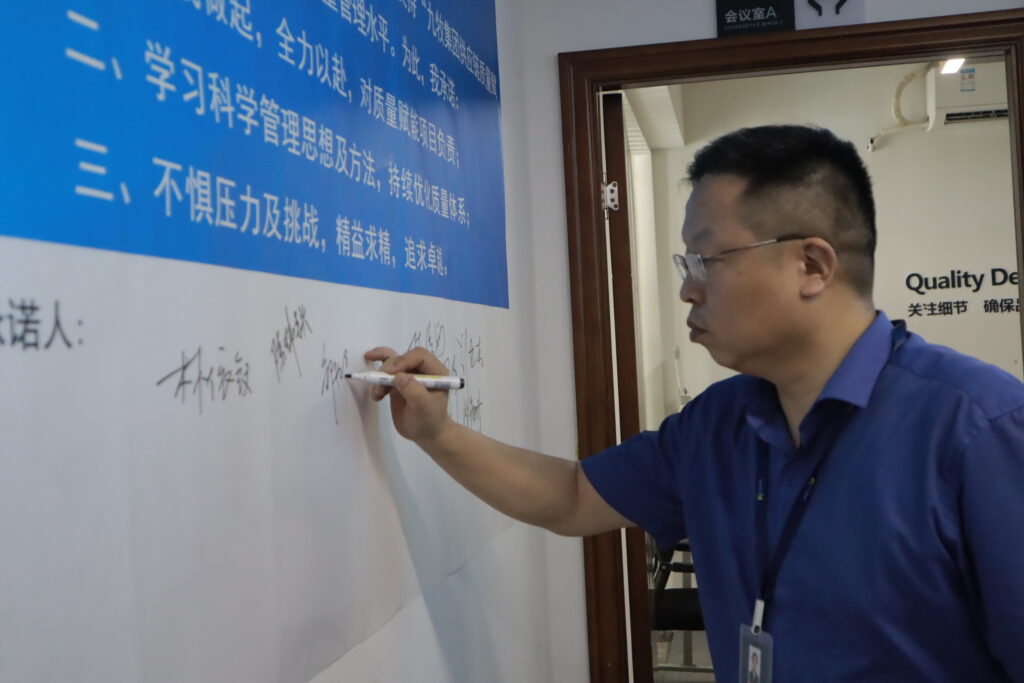 At the end of the kick-off meeting, Director Wu summarized that this meeting provides a good learning guidance and experience for Rajeyn company. He believes that it will pave the way for the subsequent supplier empowerment projects and play a positive promotion effect. General Manager Peng said Rajeyn will insist in Rajeyn spirit "Forge Ahead to Create Value  Be Indomitable for Responsibility"and value "Honesty is the Basis of Living and Integrity is the Footstone of Sustainable Development"to provide customers with quality products and services.