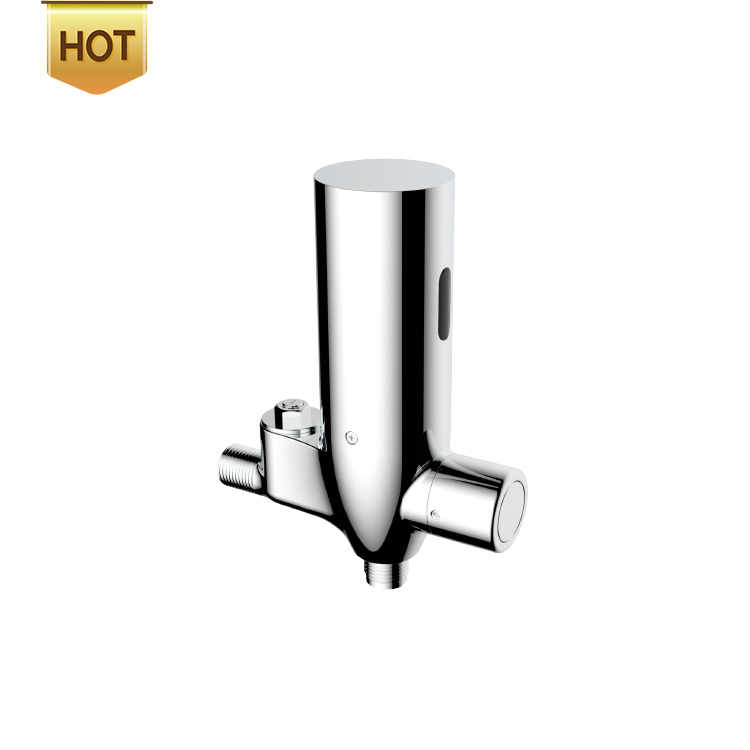 Exposed sensor urinal flush valves are popular in market. But few items with both sensor and mechanical override. Now Rajeyn company launched a new hot selling model RJY-21-B102, which is made of solid brass and operated by both sensor and mechanical push button. Today we will have a short introduction for this item installation.
Before installation, it's suggested to read instructions/manual carefully. The sketch map in the manual is for reference only since product appearance and accessories may differ from illustrations in manual. At the same time, It is suggested to install the sensor urinal by a licensed plumber and make sure the pipeline is not blocked, the water is clean tap water without impurities. Tools such as wrench,screwdriver, sealing tape,pliers, etc. may needed for proper installation.
It's important to know the general technical information before installation, too. Following is for your reference.
Power Supply
DC6V (4pcs AA alkaline batteries)
Sensor Distance
Factory default 65±5cm (29.7*29.7cm white board)

20-60cm (adjustable by remote controller)

Flush Duration
Period 1: about 2 seconds
Period 2: about 6 seconds
Water Pressure
0.1-0.7 Mpa
Water Inlet Specification
DN15 (G1/2″)
Water Temperature
1-45℃
Installation Way
Installed into the ceramic
How to install the product? There are four main steps to install the product.
Step 1: Take out of the urinal sensor from the package and wrap inlet with PTFE tape (Pic-A).
Step 2: Connect the urinal sensor inlet to water pipe from the wall and fix firmly (Pic-B).
Step 3: Take out spare parts such as water pipe, sealing rubber, decorative plate and fixing nut. Fix the product to the ceramic urinal (Pic-C).
Step 4: Screw out the hex-screw with hexagon wrench from the back of the product. Unscrew the cap and take out of the battery pack. Install four pieces AA alkaline batteries to the battery pack and reinstall it (Pic-D).
Step 5: Trial operation. Turn on the main valve and make sure there's no leakage for all connections. Factory default sensor distance is about 65cm for 29.7*29.7cm white board (equals to 50cm for human body). Adjust the sensor distance with the remote controller (separately sold) if it is too short or too long. Press manual push button to check the product will flush by manual override.
Now the urinal sensor is successfully installed and ready to use. Any more questions you can send enquiry directly to sj.peng@rajeyn.com or add whatsapp or wechat at +86-15060017331 for more details. Thank you.