Rajeyn company produces automatic sensor operated concealed & exposed urinal flush valves as well as urinal flush valves for ceramics. Today we will introduce the most popular model RJY-22-S102AD.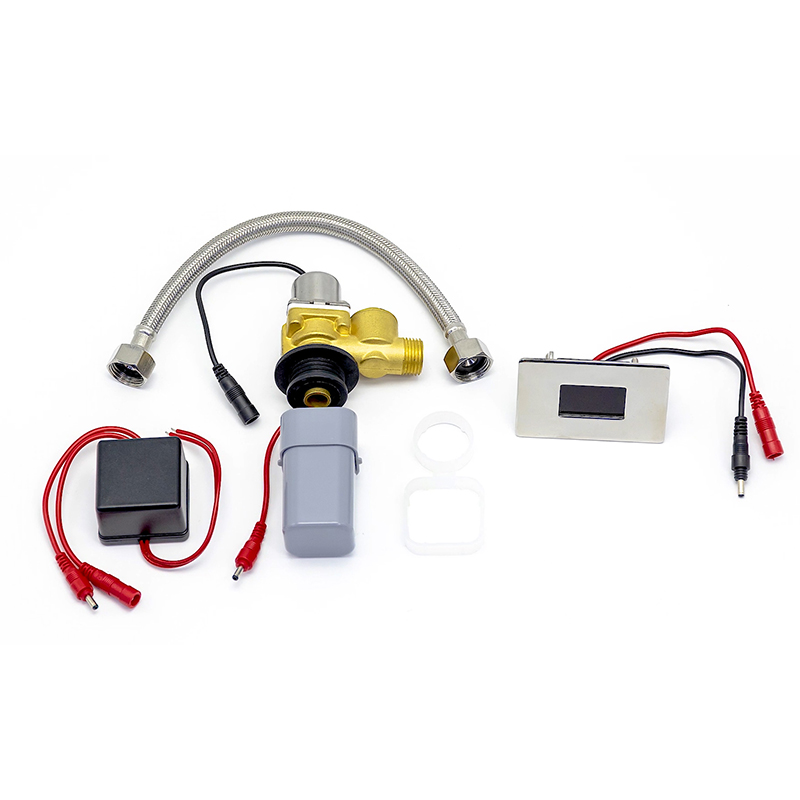 As the name suggests, the urinal flush valve is used together with ceramics. Strictly speaking, the sensor plate is fixed to the front of the ceramic urinals. The remaining spare parts such as solenoid valve and power source such as battery pack and transformer will be put inside of the ceramic.
RJY-22-S102AD sensor plate is rectangle with size 8cm*5cm*0.25cm (thickness) and the sensor housing size is 3.5cm*2cm. The plate material is 304 stainless steel with nice electro-plating, which passes 24 hours salt and spray test. Then how to fix the sensor plate to the urinal bowl? You will noticed that there are two bolts with threads fixed to the sensor plate. There's also a thin stainless steel plate and nuts to fix the sensor plate to the urinal bowl. The maximum ceramic thickness is up to 4cm.
Rajeyn's sensor wires are all waterproof. You will find two wires from the sensor eye. One is red, connecting to power source and the other is black, connecting to the solenoid valve. The wire length is 15-20cm. There are few customers who would like to have longer wires, for example 40-50cm. Rajey is capable of providing tailor-made wires. But usually, it will require MOQ.
Regarding to the solenoid valves, there are a few options. For example, you can choose either plastic or brass solenoid valve. Or solenoid valves with/without water regulator, depending on purchase budget. Rajeyn's factory default solenoid valve is made of brass with water regulator, from which customers can adjust water flow from the regulator.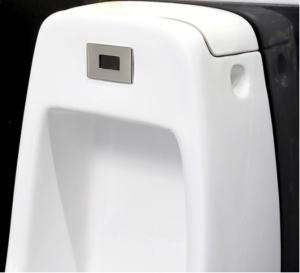 Battery pack or transformers are the optional power sources. You can choose DC power by battery pack or main power by transformers/adapters. Most of the customers prefer both. Why? Because the battery pack is standby just in case there's no electricity, which ensures the whole system is working smoothly. Moreover, there's a simple small plastic battery holder to hold the battery pack.
Besies, there is a stainless steel water hose connecting from the solenoid valve to the ceramic bowl. The water hose length is usually 30cm but it would be ok if you need longer one (tailor-made also).
This is the general introduction of ceramic urinal flush valve RJY-22-S102AD. For more information you can check details in our website at www.rajeyn.com.